Divorce
Our firm will determine a strategic plan for your divorce that takes into account your specific circumstances and works toward an equitable and efficient resolution for yourself and your family.
Child custody
During the divorce proceeding, your children's best interest will be of paramount concern. Our firm has the expertise and experience to address and resolve any timesharing and custody issues that may arise.

Alimony
Pursuing fair and appropriate alimony terms requires skillful and strategic measures. Our firm has years of experience in the local court system and a wealth of knowledge in the area of alimony.
Child Support
We understand the importance for your children to have the financial, physical, emotional, and spiritual support they need. We will take your unique circumstances and, with the children's needs and your concerns at the forefront, will work on your behalf to achieve a child support plan that is fair for you and your family.
Challenges of Prenuptial Agreements
Contesting and enforcing prenuptial agreement requires a complex understanding of the law and a fundamental comprehension of the nature of martial and pre-marital agreements. Look no further.
Domestic Violence
We have skillfully represented both victims of domestic violence and defended those accused of domestic violence.

Step-Parent Adoption
Over the past 12 years of practicing Family Law, we've successfully represented clients in step-parent adoption. From the straight-forward uncontested cases to more complex and contested cases, we've helped many blended families legally combine as one.

Mediation
Mediation is a powerful tool, allowing you to maintain control over the divorce outcomes you want. We will work with you during mediation to the extent you wish, whether in the capacity of your attorney or as a legal advisor in your legal process
Relocation
We have effectively litigated for and against the relocation of children. Whatever your need in this case, we can help.
High Conflict Custody
Where only litigation will suffice, we are always prepared and effective in the court room. Rest assured that we will professionally represent you and do our best to see a favorable outcome.
ABOUT US
ASSISTING CLIENTS FROM AN OFFICE IN BOCA RATON, our firm also serves clients in Delray Beach, Highland Beach, Manalapan, Wellington, Parkland, Lake Worth, Lantana, Coconut Creek, Weston, Royal Palm Beach, Palm Beach, West Palm Beach, Jupiter, Palm Beach Gardens, and Boynton Beach.
The Reid Law Group was founded out of a desire to redefine the Family Law process. We have taken a unique-to-our-firm client centered approach. We have streamlined the process, eliminated unnecessary stress and time-consuming steps. In essence, making divorce simpler and easier. Our clients trust they can leave the divorce proceedings in our hands, thus, allowing them to continue to take care of business.
At the start, you will have a clear plan, clear expectations, and be a well-educated client – able to confidently chart your way through redefining your family and life.

Your Satisfaction is our Rating
The Divorce Process Redefind
Call in and Talk to an Attorney
This is a key area in which we've streamlined the process. When you call in to us, you will speak with a licensed attorney. This attorney will ask pointed questions to determine whether we are mutually the right fit and to gather sufficient details to make the Strategic Assessment efficient.
Strategic Assessment
During this step, you'll come in and meet the team that will be working on your behalf and the senior attorney of the practice. Here we will review all the issues of your case and come up with a strategic plan on how to proceed in light of the issues in your case, your financial situation and the concerns you have for your family. This meeting is much more than the traditional initial consultation that simply asks for "your story".
When you leave this appointment, you will have a plan whether you choose to hire us, or not. You'll know the law and how it applies to your case and will have realistic expectations on length of time, and the scope and arduousness of the work involved.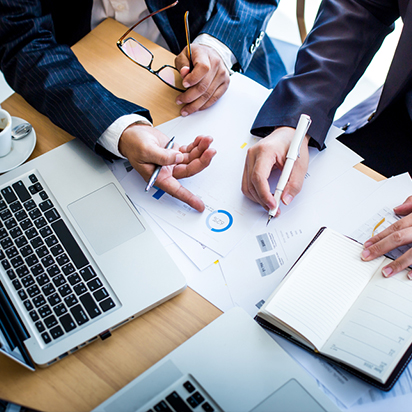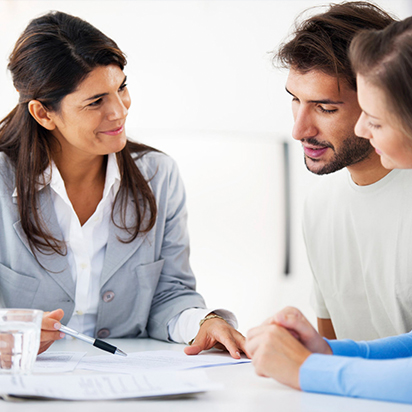 Get to Work
Once we are hired, we employ the use of a number of technologies designed to streamline and simplify initial steps, like gathering necessary paperwork. By using a client portal, you can participate in the process to the extent you want, enabling you to control front end costs. We'll strategically gather and prepare necessary documents to move the divorce forward expeditiously – getting a relatively quick resolution for the whole family.
TESTIMONIALS
Andrea is very charismatic, intelligent, and caring. She enjoys helping others and making children happy. She is always donating her time to different charities and different volunteer organizations. It has been a pleasure knowing her.
Marisella Cuevas Readon
I hired Andrea for a Domestic Violence Stalking Case. I was falsely being accused of Stalking by someone who has been harassing me for years. She is very knowledgeable in this area. She was able to prove how I had nothing to do with certain issues the Petitioner was having and I won. I highly recommend her.
Lisa
Mrs. Reid is extremely professional and offered expert legal advice throughout my divorce. She was always available and made sure all my needs were met. I highly recommend her if you are looking for an attorney to assist you during challenging times.
Seth